By Dave Hitt on Oct 24, 2008 in Atheism, Religion, Things Atheists Didn't Do
Here's a list of things atheists didn't do over the past month or so.
An Atheist did not set fire to his 11 year old niece for wearing lipstick. She has burns over 90% of her body and is not expected to survive.
No atheist decreed it was OK to kill the owners of Satellite TV stations that broadcast "immoral" content. That was a Islamic Cleric who also said Mickey Mouse should be killed. Atheists know that Mickey Mouse isn't real either.
Atheists did not vandalize the homes of a half dozen politicians in Minnesota. They didn't spray paint threats and a reference to Psalms 2 on their homes.
Atheists didn't rape a nun in India. That was Hindus, who have also killed 30 people and left thousands homeless in their attacks on Christians.
Atheists did not gun down an aid worker in Afghanistan. That was, of course, Muslims. But hell, she was a woman, so they probably only consider it half a murder (which means they'll have to work harder to fill their monthly quota.)
No atheist announced that women should now be limited to a one-eyed veil. That as an Islamic holy man.
It wasn't an atheist court who sentenced a man to death for asking about woman's rights in class. That was, of course, a Muslim court. But they changed their mind, and now he's only sentenced to twenty years in prison. Allah is merciful.
Atheists don't punish women for being raped. But if you're an Islamic rape victim who can't find four men to testify they witnessed the crime, you'll be beaten if you're single and stoned to death if you're married. Imagine how nasty the punishment would be if Islam wasn't the religion of peace.
No atheist teacher burned crosses into his students arms. And I'll bet you a fine cigar or the refreshing beverage of your choice that the students that rallied to support him weren't atheists either.
Meanwhile, what do you get from atheists? Tasty, tasty bacon!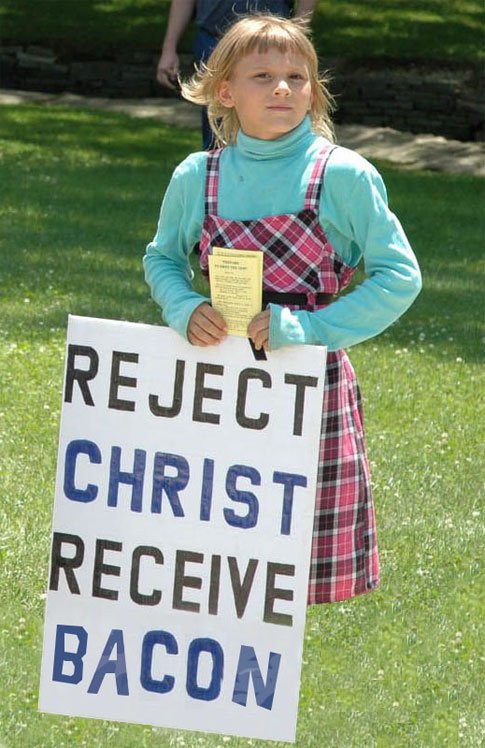 Enjoy the real success with cdl test and ccna voice online training programs and latest lsat practice questions. Also prepare for next level with quality of 000-080 and 000-957.